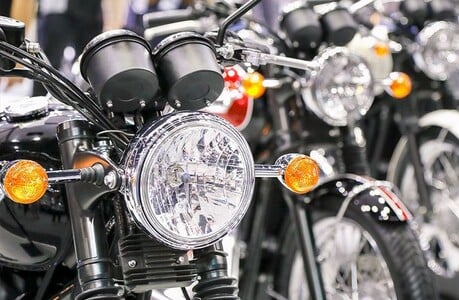 Stay protected on two wheels
Motorbike Warranty Policies so you can keep cruising
Don't let unexpected repair bills spoil the magic of riding your motorbike; get protected with Warranty First's motorbike warranty.
Put your mind at rest
Our varying levels of motorbike cover mean that you can tailor your warranty to your bike and budget. All of our plans are available for 12, 24 or 36 months.
Elite

Enjoy peace of mind riding with many major parts covered and plenty more thereafter.

Motorbikes up to 50,000 miles and less than 15 years old at policy inception

Dynamic

Enjoy peace of mind riding with many major parts covered and plenty more thereafter.

What's included?

You can make multiple claims, up to the current value of your vehicle (based on Glass's Guide industry prices) whilst your vehicle is covered by us.

Which parts are covered?

Braking System
Casings
Camshaft Drive Belts
ECUs & Computers
Engine
Fuel System
Clutch
Cooling System
Drive Train & Transmission
Electrics
Ignition System
Suspension
Supercharger Units

Extra benefits at no extra cost per claim *

£75 or 2 days bike hire contribution
£50 Hotel & Transport contribution
Consequential damage if a non-covered part causes damage to a covered part, we will still consider the claim.
£25 Diagnosis contribution **
£779

£128

Claimed for a

Timing chain

.

£132

Claimed for a

Front wheel bearing

.
Why a motorbike warranty is a great idea!
Whether you commute on two wheels, or your motorbike is the spare-time activity that you look forward to throughout the week, mechanical or electrical problems can be a pain. Even nearly-new bikes have their moments, and parts and labour are often eye-wateringly expensive; warranty protects against unanticipated costs. For a lot of people, a motorbike is a second vehicle and unexpected costs can be really challenging. Having a motorbike warranty can protect you from those unplanned costs to keep your pride and joy on the road. So whether you are a summer rider or someone who commutes all year round we offer you peace of mind that if you have any mechanical or electrical problems with your bike you are covered.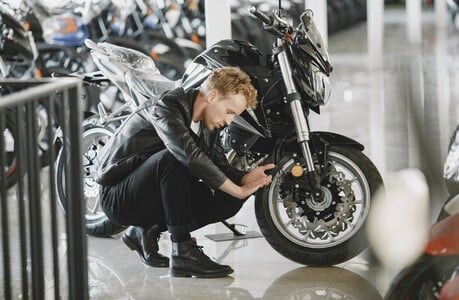 The team were brilliant and they accepted my claim and they made the payment into my account.

Helped me through the claims process, and the person who dealt with my claim was professional.
Our best quote is guaranteed
With a price promise that we stand by, you can be assured that we'll match a like-for-like quote so that you get the best value and the best service.